Helping to give a leading solar panel provider a brighter presence online.
Solar Panel Options originally came to us looking for a more modern website, but it was also decided their logo and brand colours needed a refresh to take the best advantage of a new website.
Their old site was several years old and didn't reflect the changes in their business.
The new site allows them to showcase their work in the Case Studies section and provides their potential customers with a nice easy to navigate experience.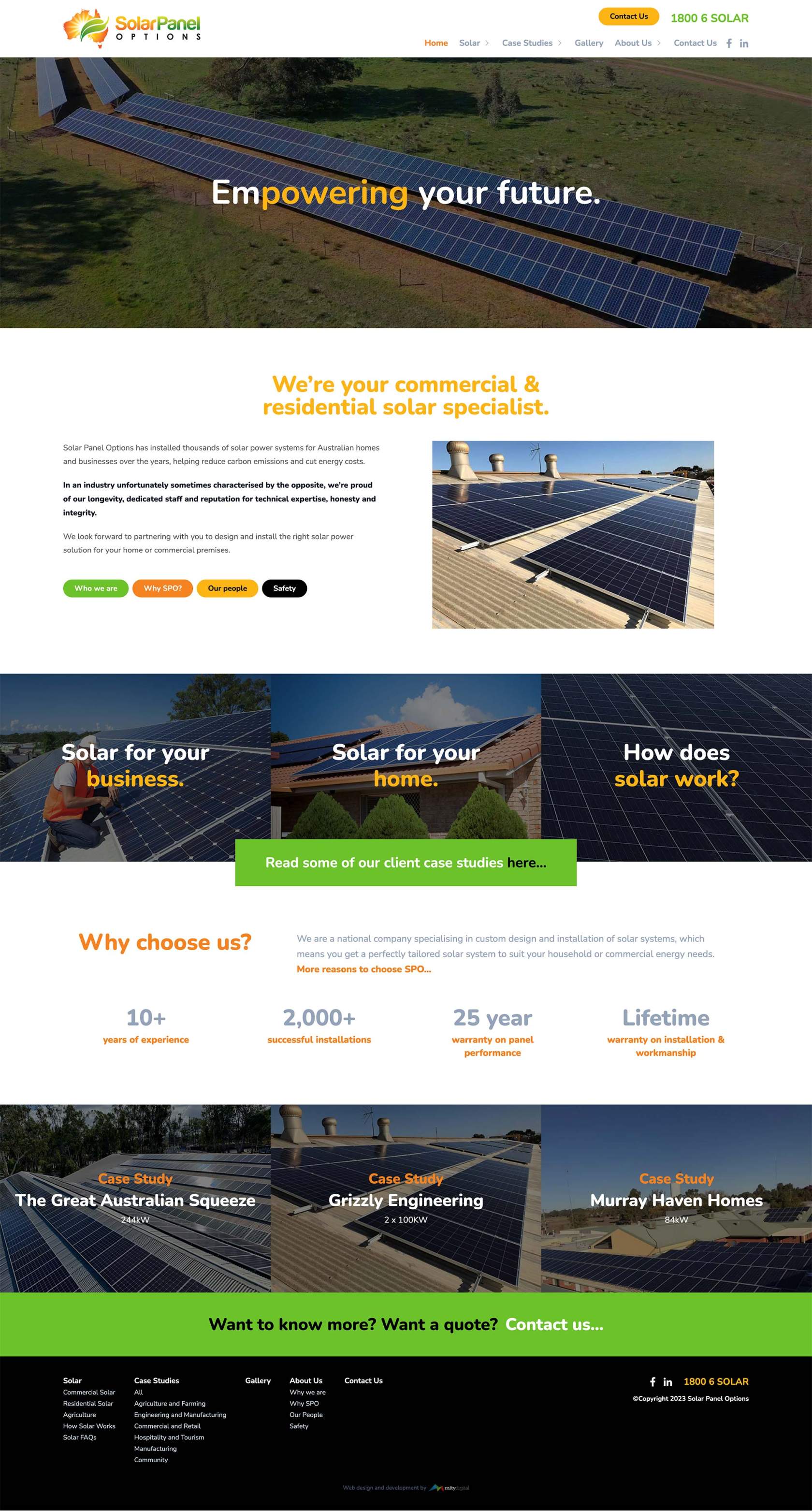 As well as modernising their logo and streamlining their brand style guide, we have created a range of different printed materials for Solar Panel Options.
These are bright, vibrant and superbly match the energy of their logo (and the sun too, see what we did there?).